Highly auspicious Feng Shui sites are known as Dragon Lairs. These sites are reservoirs of strong earthly "q": that is beneficial for the occupants.
Before proceeding to identify these Dragon Lairs, we must understand (or try to understand) "qi". In my opinion "qi" is one of the hardest word to explain in the Chinese Metaphysics world.
Most Chinese dictionary define is as air, vapor or vital energy. One ancient forefather describe it as something that can blow as wind, ascend as clouds, fall in rain and travel under the ground. That is a wide definition. A modern day researcher theorize "qi" as simply positive and negative ions, good "qi" being negative ions and bad "qi" being positive ions. Who is right? They are all probably correct but where does this lead us?
The good news is that we can identify Dragon Lairs even if we do not know what "qi" is, exactly. We do this by looking out for manifestation of good and bad "qi".
For example if a mountain is covered by green trees, grass, has some water flowing in it, its soil is fertile and moist and well shaped, then this mountain must have an abundance of good "qi". On the other hand is the mountain is dry and bare, devoid of trees and grass with only rocks, then this mountain must be low in good "qi".
An auspicious site or Dragon Lair can be found in the mountains or in a vast plain. Most people think you need to have mountain and water to have an auspicious site. This is not correct. Stay with me and you will learn how to identify Dragon Lairs in flatland, not in this article but in the ones to come.
Dragon lairs can be large or small. When small they are usually used for a tomb or tombs as in Yin House or Burial Feng Shui. Larger ones can support a village while even larger ones are good enough to house a town.
"Qi" is found both under and above ground. Our forefathers called the ones that flow underground as earthly "qi" while the ones found above ground as heavenly qi.
In Yin House or Burial Feng Shui more emphasis is placed on earthly "qi" since the body is buried underground while for Yang House or Feng Shui of the Living, both earthly and heavenly "qi" are important.
I will focus more on Yang House or the Feng Shui of the Living but before I end this article, I would like to share with you the underlying workings of Yin House or Burial Feng Shui.
How does Yin House Feng Shui actually work? The Chinese believe that even after death, we are connected to our descendants for a few generations through some kind of mysterious "qi" energy.
Therefore if the ancestors are buried in an auspicious site, with strong earthly "qi", the descendants will be successful and happy. And if not, they will be unsuccessful and miserable! This connection will weaken with each generation.
Some time back, I came across a more scientific explanation. According to this author, the earth is a powerful battery while the bones of our ancestors are like antennas. The earth charges the bones and transmit a signal which only the descendants can receive due to their somewhat similar DNA structure. Ground waves carry the transmission across the globe so that the descendants can benefit even if they live on the other side of the world. As you may have already guess, the more auspicious the earthly "qi", more the more powerful and better the quantity of the the transmission and benefits!
Finally do the earthly "qi" ever get depleted? According to our forefathers, they do. If a site has produced a number of highly successful and prominent descendants, then the "qi" is somewhat depleted and the chances of producing more of such "descendants" in the future is lower! Believe it or not.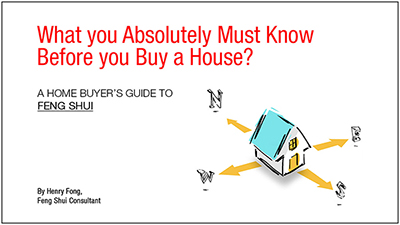 In the next few articles you will learn more about auspicious sites and how to spot them both near the mountains and on flat land.